All of our authentic, hand-crafted, vegetable-tanned products are made by skilled craftsmen in an up to 60 day process. Thus, vegetable-tanned leather is one of the most distinct and valuable types of leather.
Our products are traditional and environmentally friendly.

Tannins can only be applied to quality leather that is fine enough to be left uncovered.
Vegetable-tanned leather is more sturdy than other types of leather. It is flexible, yet firm.

Each product transforms uniquely over time, making every bag and wallet one-of-a-kind.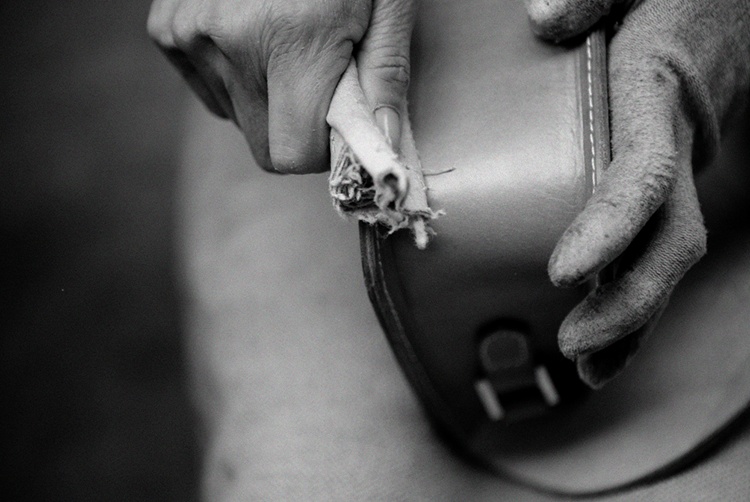 Precautions:
Keep products away from water. Since we use all natural materials, they are not waterproof. They may be damaged if they are in contact with water for a prolonged period of time.

Keep products away from extreme heat. prolonged exposure to high temperatures may cause our products to dry out or crack.